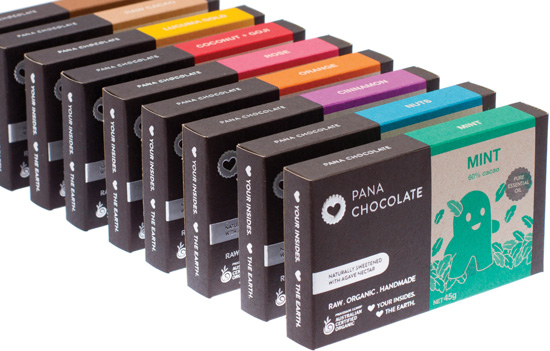 Due to a mountain of complicated legal reasons, I recently converted all the things I had previously done for Conscious Chocolate over to be Pana Chocolate. It was the clients intention to keep everything as similar as possible to the previous look. The project was huge and involved redoing branding, website, the entire range of chocolate boxes (now 9 flavours), the distribution boxes, stationery and countless other smaller jobs - all in the space of a couple of weeks!
During previous revisions, some things on the box were adjusted to speed up packaging time and reduce cost compared to the first version which I talked about on the blog. The box also became more eco-friendly with 100% recycled stock, recycled foil and soy based pantone inks. The overall effect is a very rough, organic look - which the client (and their customers) love.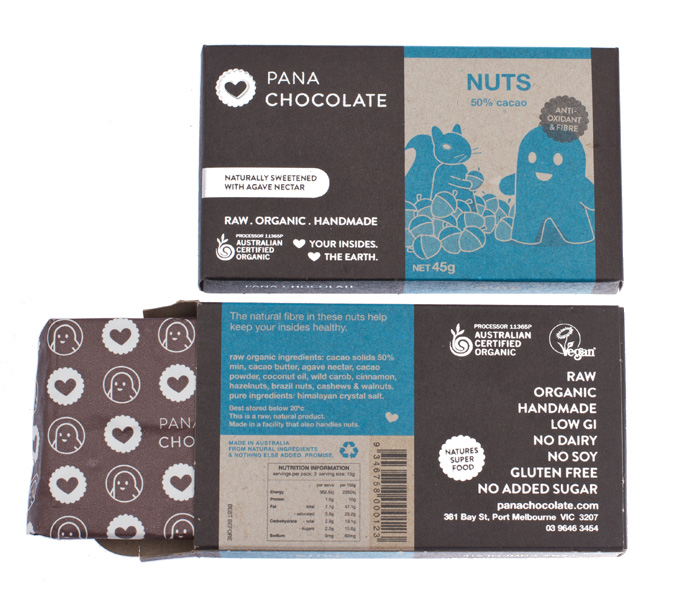 The launch of the new brand also coincided with the launch of three new flavours (cinnamon, eighty and rose), which expanded the colour range to include a pink and purple. At the beginning of the project, the future flavour range was divided up to allocate all flavours a colour - together they would make a full rainbow of flavours. It is nice to see the range coming together with more colours.