A recent project involved drawing lots of dogs wearing dog products. What began as repackaging an entire line of dog products for local manufacturer EzyDog, soon turned into an illustration exercise when I drew an illustration of a dog lifejacket to go onto a swing tag.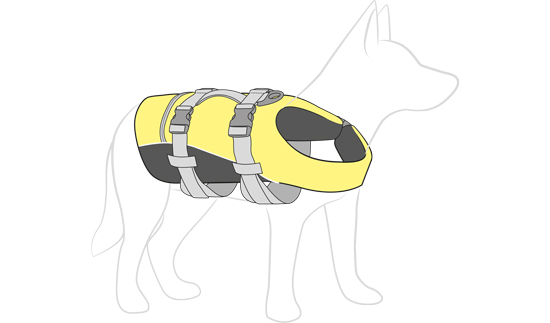 The clients loved the drawing and how clearly it communicated their product, so they quickly asked for ALL of their products to have a similar drawing made :) The client asked that all the products be drawn on the same breed of dog - an iconic australian blue healer style dog with pointy ears - with the intention that it become a sort of mascot for the brand. So I drew a decent selection of drawings of the same dog and then also a smaller puppy version to showcase their products aimed at small dogs.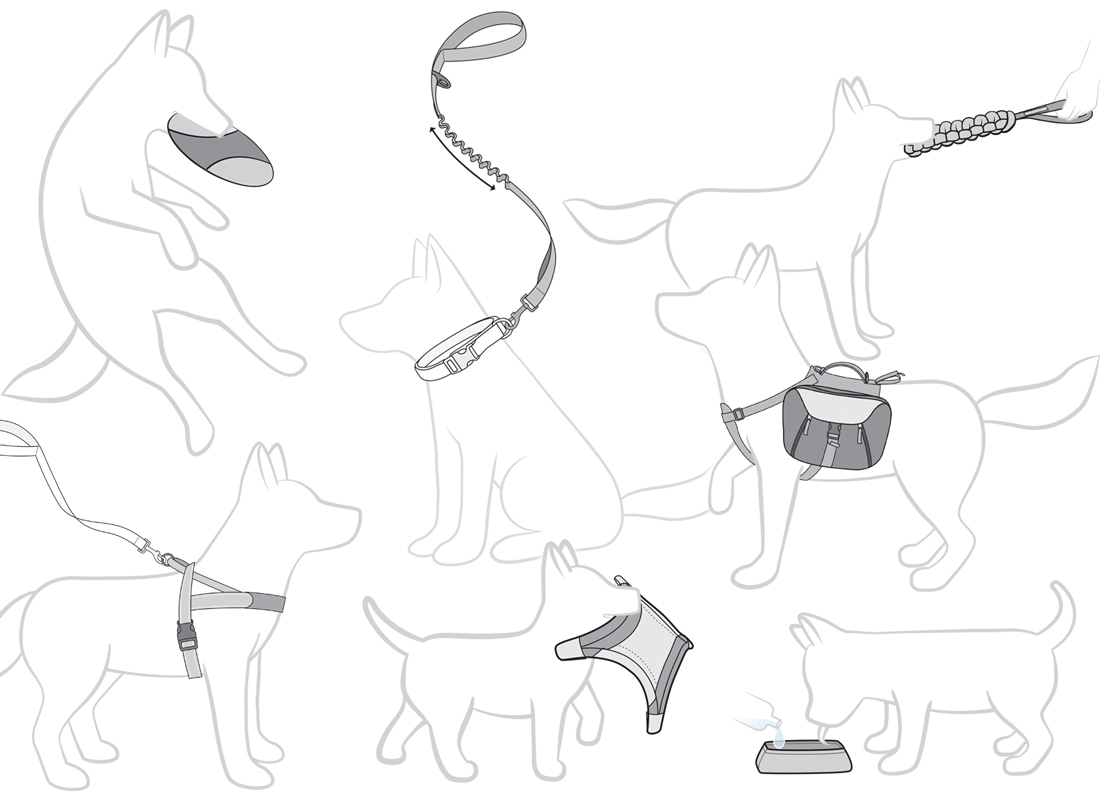 At close to 30 drawings it was an interesting challenge to draw cute dogs (not so hard) with sufficient detail in the products to communicate all the features.
The drawings will of course be used on the packaging line I am creating but also for the companies soon to be launched website.