For the recent we heart collective exhibition we heart music, I decided to knockdown two projects with one drawing – not only an artwork for the exhibit, but also a new drawing for my about page.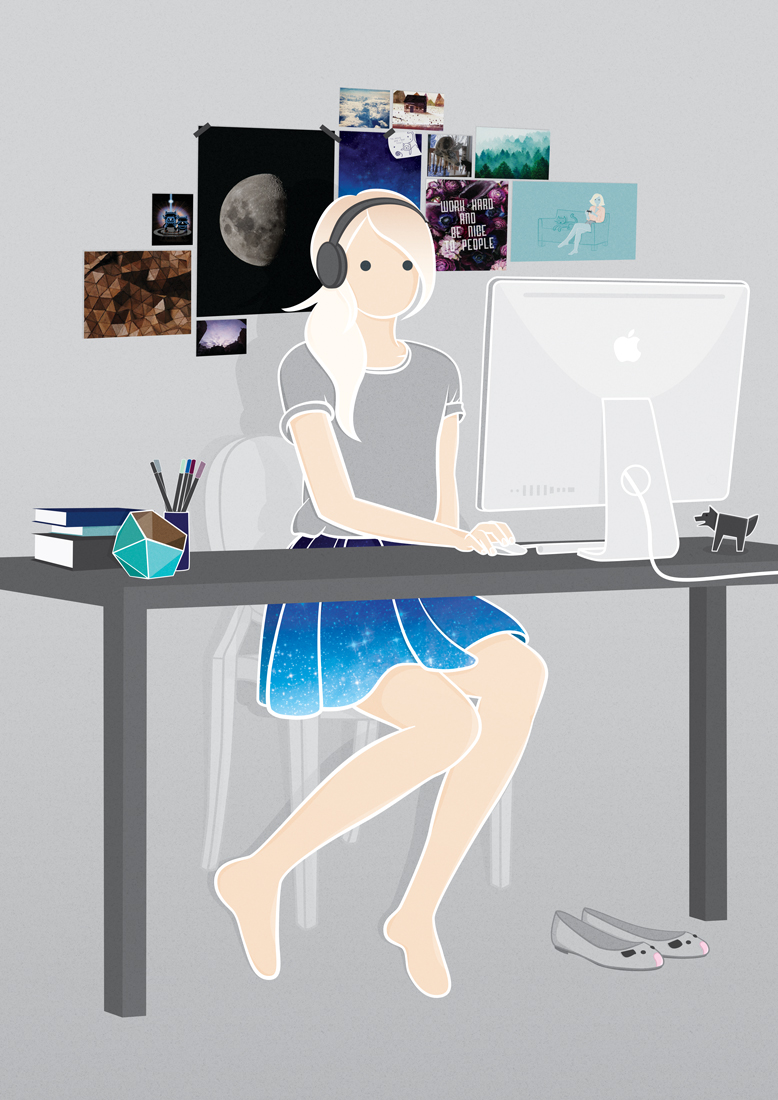 I drew myself in my dream studio clicking my mouse endlessly, surrounding by things I love – forests, deer, tron cats, textures, interesting objects, the most awesome space skirt I wish existed and of course a pair of mouse shoes.
Music in my workspace is a powerful thing. When work presents a problem, music is always the answer. Got a bad case of 'blank canvas'? Time for guilty-pleasure 80's synth-pop. Facing a day of drawing fiddly-bits? Queue up that endless folky-but-not-folk playlist and zone out. Got a client demanding 'like this but fresh'? Find whatever the hipsters are listening to this week and the freshness will take care of itself. I've never come across a work-related problem that music can't fix, but if I do, there's always that mysterious 'work emergencies only' playlist.