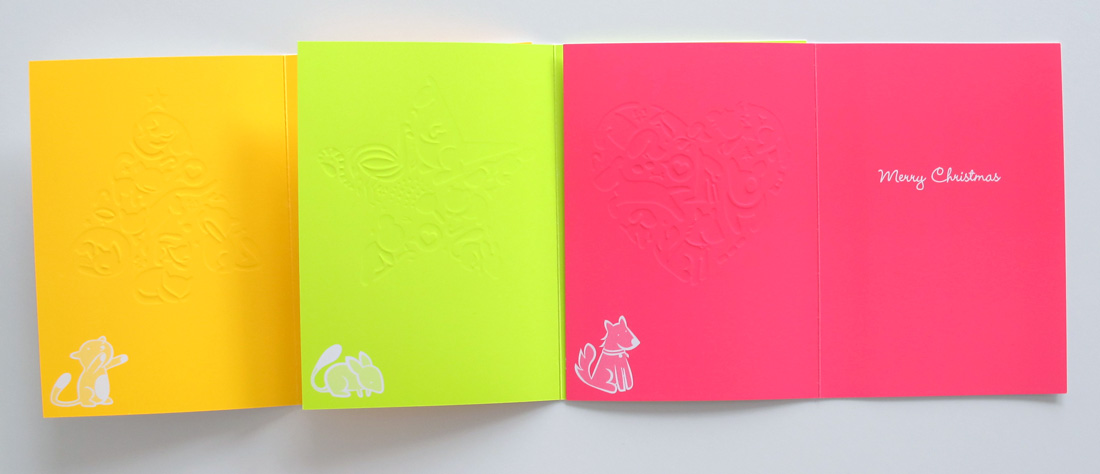 I was given an amazing opportunity this year to do concept, illustration and design for a set of christmas cards for the RSPCA.
After looking at the other cards they have for sale, I decided they needed something bright and fun so I went with a colour palette of 6 pantone fluros. I made all custom illustrations to go with their brief of "
a dog one, a cat one and a wildlife one
", fitting the animals into christmas shapes. I also created custom embosses for all the designs to give a bit more texture to the animals.
The photos don't quite do the colours justice - they are so bright and lovely. I am so chuffed with the results.
The client loved them and from what I heard they are selling quite well (they have already ordered a reprint).
You can buy them
here
.