Recently, the Queensland State Library's digital culture program, The Edge, ran a promotion of illustrators and bloggers revolving around the theme of gaming. With a topic so appealing (in case you didn't know, I love console games and am a big game nerd!), I was more than happy to take part.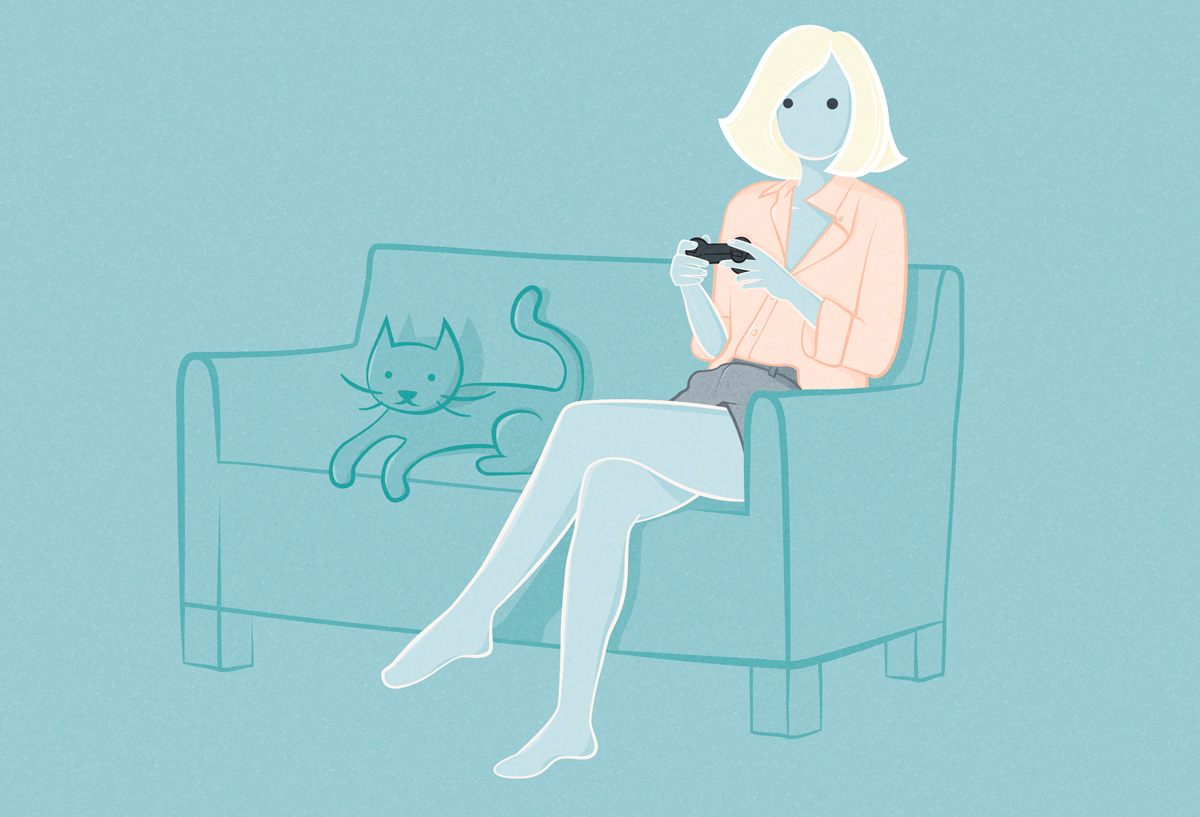 Enter the sophisticated girl gamer - just a late night with her cat, her playstation and
Nathan Drake
;)
click image to see more detail.