Some lovely friends of mine got engaged last year and they loved their engagment-gift-illustration so much that they asked me to do their wedding invites :)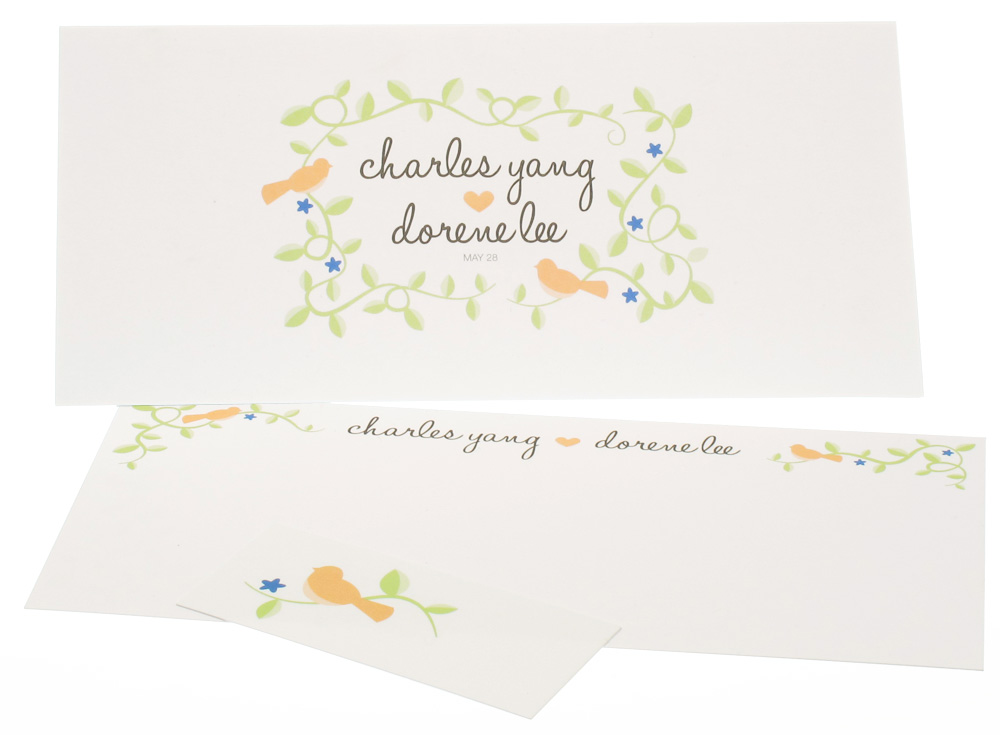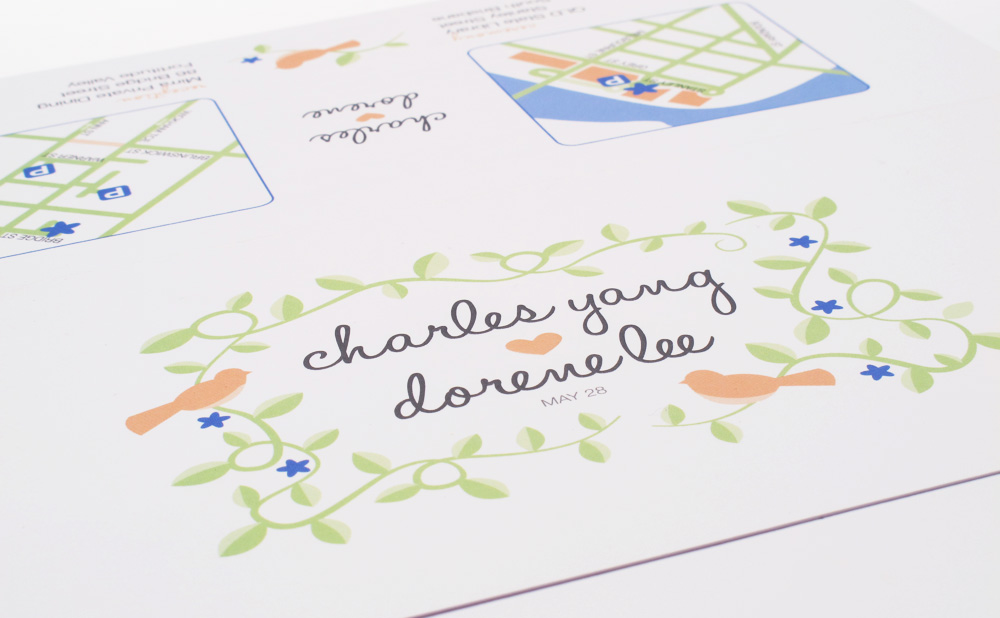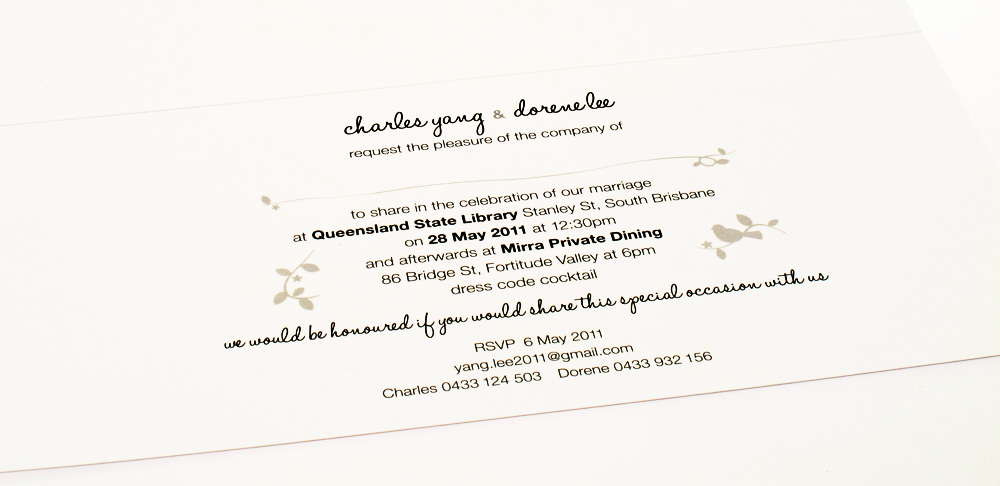 To match their ceremony and reception venues I made a few custom illustrations of vines and birds as well as some maps to help their guests find parking. The result reflects the couples personalities perfectly and of course they were really happy with their suite of wedding themed goodies.

The set included a DL folded landscape invitation, a thank you card and a gift tag for the favours. All were printed on a lovely thick white uncoated card and the names were embossed.