Before I went to London, I was asked to design a dog collar to celebrate Barack Obama's inauguration for family friends Hamish McBeth.

They wanted a collar that combined the American and Kenyan flags and would fit with the rest of their range. As far as I know the collar will be made and sold on their site.

I decided to blog it because I really liked how the drawings turned out in the end (especially as I was rushing through them a couple of days before I flew, in the midst of dealing with passports, coat hunting & packing).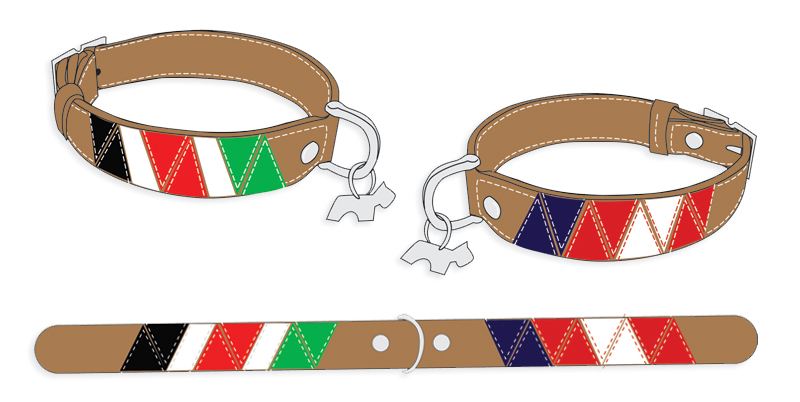 The Obama Collar : designed for Hamish McBeth